App Analytics funnels are here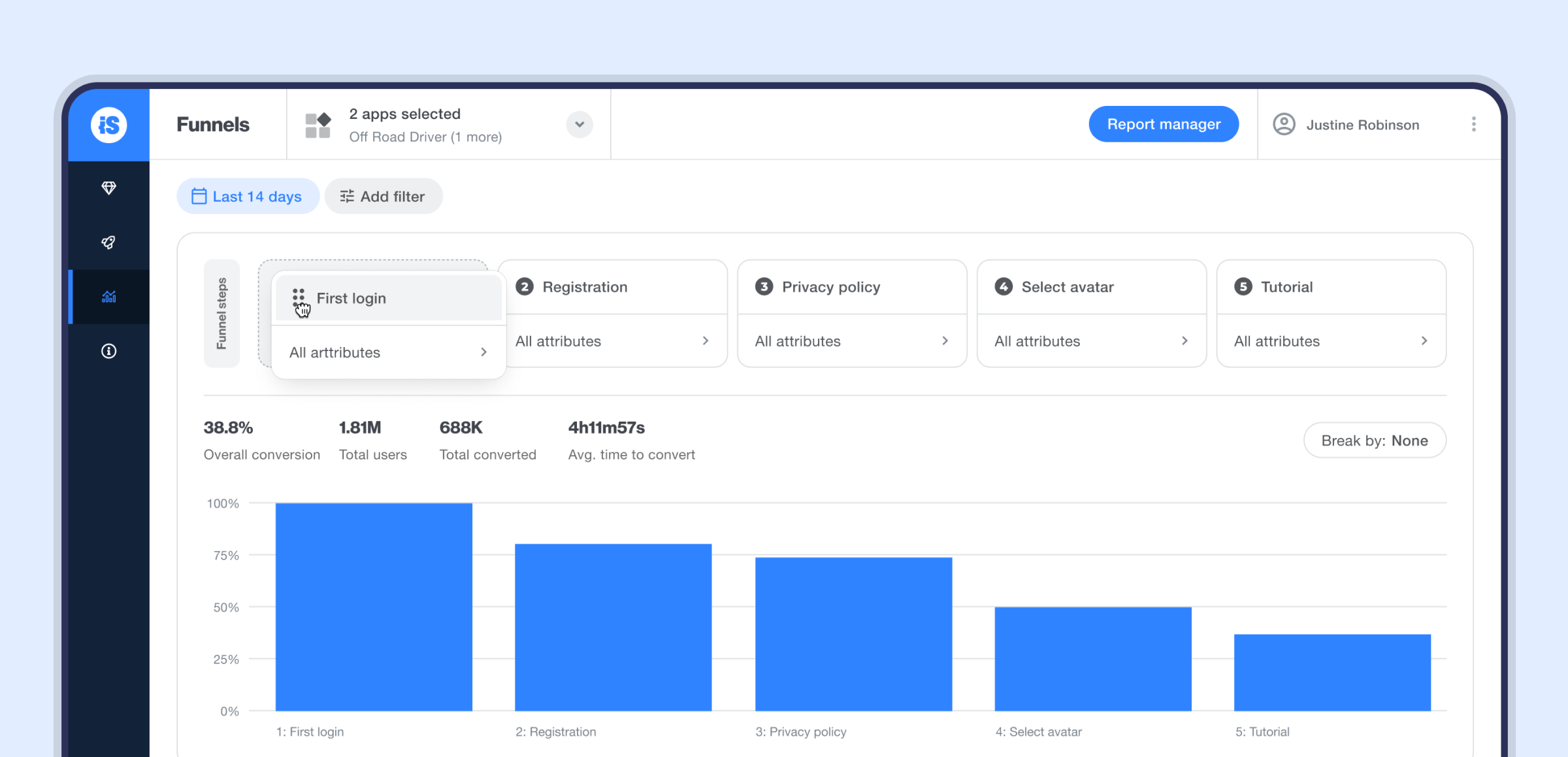 Start tracking user progression with App Analytics funnels. You'll see how many users advance from step to step, so you can optimize the in-app journey.
Build a custom funnel in just a few clicks and see your data instantly. You can easily update your funnel settings to generate new reports in real time.
Find out which milestones drive the highest retention
Identify where to improve your app's flow
Know how long it takes players to complete each level
View differences in behavior between user groups
Download the App Analytics SDK to get started or talk to your account manager to access funnels in beta.