December 13, 2022
View your A/B test results in real time
See your live A/B test results moments after your tests start. Real time pivot now shows your A/B test data in a new visual A/B test report. You'll understand how your A/B test is going at a glance, so you can take immediate action.
Learn more about A/B testing on LevelPlay
---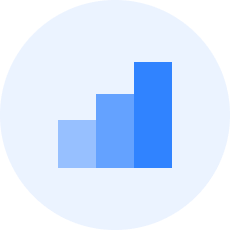 Track changes in your A/B tests
The activity log now supports the following actions for A/B tests so you can know what changes were made and when:
Start test

Add ad unit to test

End ad unit test

End test
---

Target specific regions in your user acquisition campaigns 
Optimize your campaigns by selecting specific regions in Australia, USA, Canada, Great Britain, and India that you want to target. 
Reach out to your account manager to get started.
---

New menu location for LevelPlay Mediation in Unity Editor 
After upgrading to ironSource SDK 7.2.6, the LevelPlay integration manager can be found under Ads Mediation in the Unity Editor.
---

Amazon Publisher Services supported for Unity apps
Publishers building apps on the Unity platform have more monetization options with APS network supported for interstitial and banner ads. 
---

Introducing the Ad Quality Analysis page 
Get a visual overview of the ad content trends in your app with the new Analysis page. Use actionable data like churn rate per advertiser, churned users per developer, and more to build a stronger user experience.
---
App growth insights and success stories
| | | |
| --- | --- | --- |
| How Kwalee used LevelPlay marketability testing to reach #1 on the charts | How Aiming used Tapjoy offerwall to boost engagement rate by 80% | Man vs. Machine: 3 ways you can impact growth in the automated App Economy |