Funnels
Use funnels reports to visualize the percentage of users succeeding or failing at completing a journey in your app. The reports are completely customizable, enabling you to define the steps and goals you want to analyze. 
⚡ Before you start
Make sure you've implemented one or more of the Progression APIs.
Learn more
Start setting up your funnel by going to Reports and then Funnels in the platform.
Select the app you want to analyze from the dropdown Application menu at the top of the page. Then, choose the date range.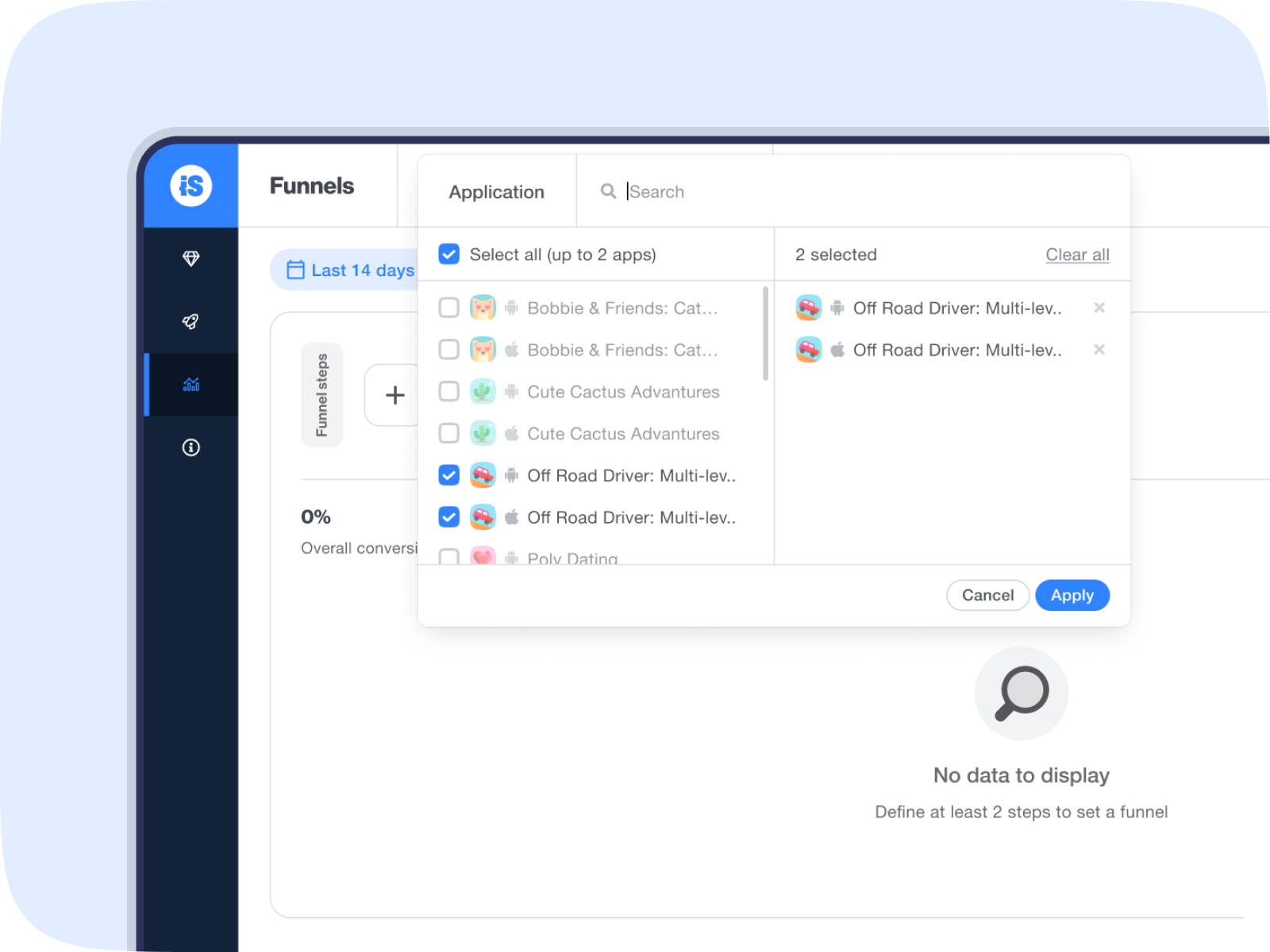 In the Funnels steps row, click the + button and select your starting event from the dropdown list which is populated by your Progression API. The start event is your user's first step in the journey you want to analyze.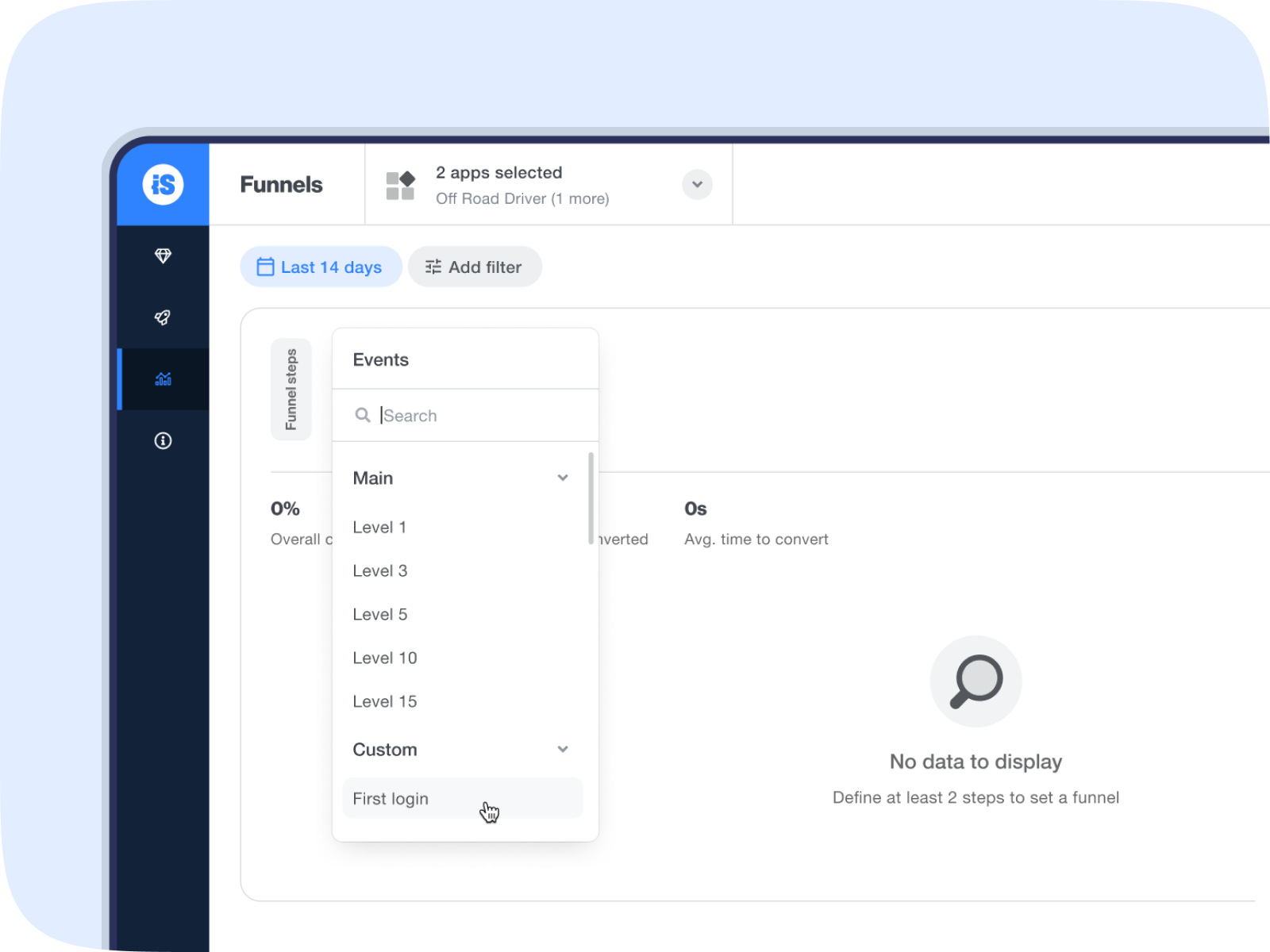 Now, choose up to 5 steps your users will take when completing a journey. These should be significant steps, like moving from one stage of a game to another. 
Within each step, click on All attributes to select the specific data you want to see. By default, everything from the Progression API is selected.
You'll instantly see the percentage of users who successfully moved from one stage to the next together with the percentage that dropped off once 2 or more steps are added.
Use the Break by tab to investigate further by viewing data by:
Platform

Country

OS version

Manufacturer

Application

Paying users

Consent status

Retained users

Age

Gender

Login method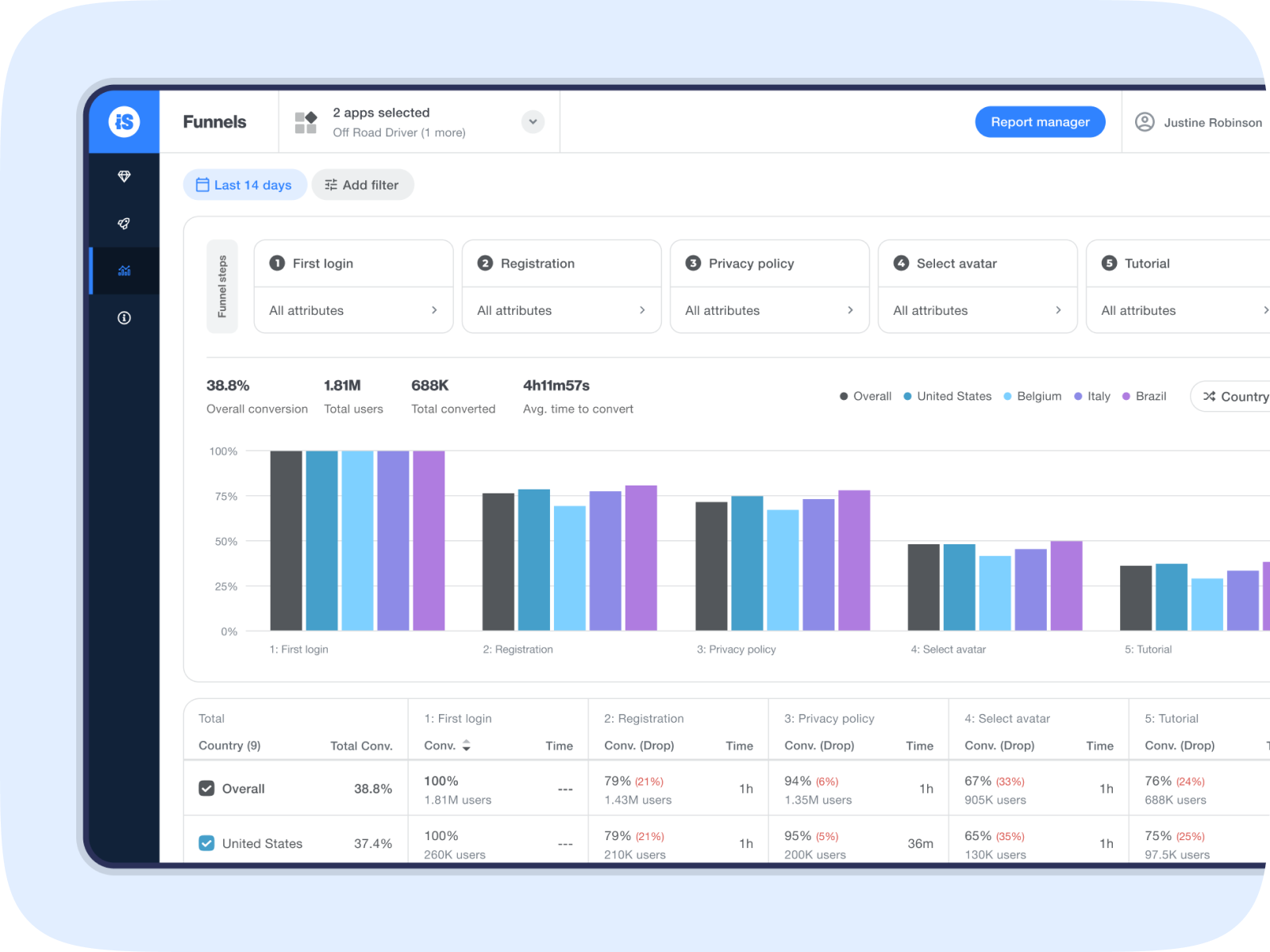 Save your report by clicking on Report manager in the top right corner and then Save current view. This way, you can return to the report and view any changes in the future.