New bidding reports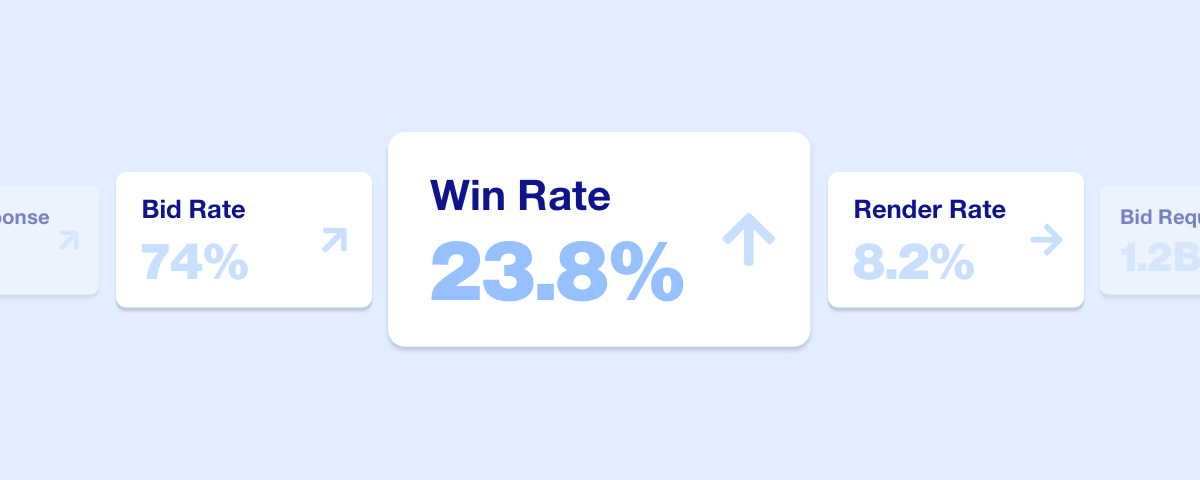 Now you have full visibility into your app's bidding activity
The new Level Play bidding reports give you unprecedented insight into your app's monetization. The real time performance KPIs provide total transparency into your auction dynamics, enabling you to view, control, and optimize your monetization strategy—all in one place.
View the bidders' funnels from request to impression 
Bid request  |  Bid response  |  Win rate  |  Wins
See how well each ad source performs 
Revenue SOV  |  Impressions  |  eCPM
Get to know your bidders better 
Bid response time  |  Bid rate
And more!
Learn more about bidding reports, and see all of the KPIs here.