Rewarded video
Rewarded videos are opt-in ad units that encourage users to watch a video in order to receive in-app rewards. 
This is what a rewarded video ad looks like: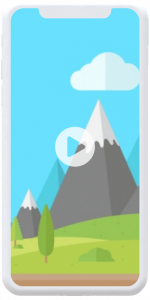 Benefits of rewarded video ads 
Increase revenue

Rewarded video ads can increase your app revenue by 20% to 40%. Of all the mobile video ads, eCPM for rewarded videos is the highest, with an average eCPM of $10 – $50.
Increase in-app purchases

Rewarded video encourages free users to make in-app purchases by giving them a taste of the premium features they're missing. Users who watch rewarded video ads are 6x more likely to make in app purchases.
Increase user engagement and retention

Users prefer to watch reward video ads rather than pay for premium features. This allows them to continue playing your game for longer which increases retention, engagement, and LTV.
Learn how to set up rewarded video ads