SKAdNetwork install data is now available for advertisers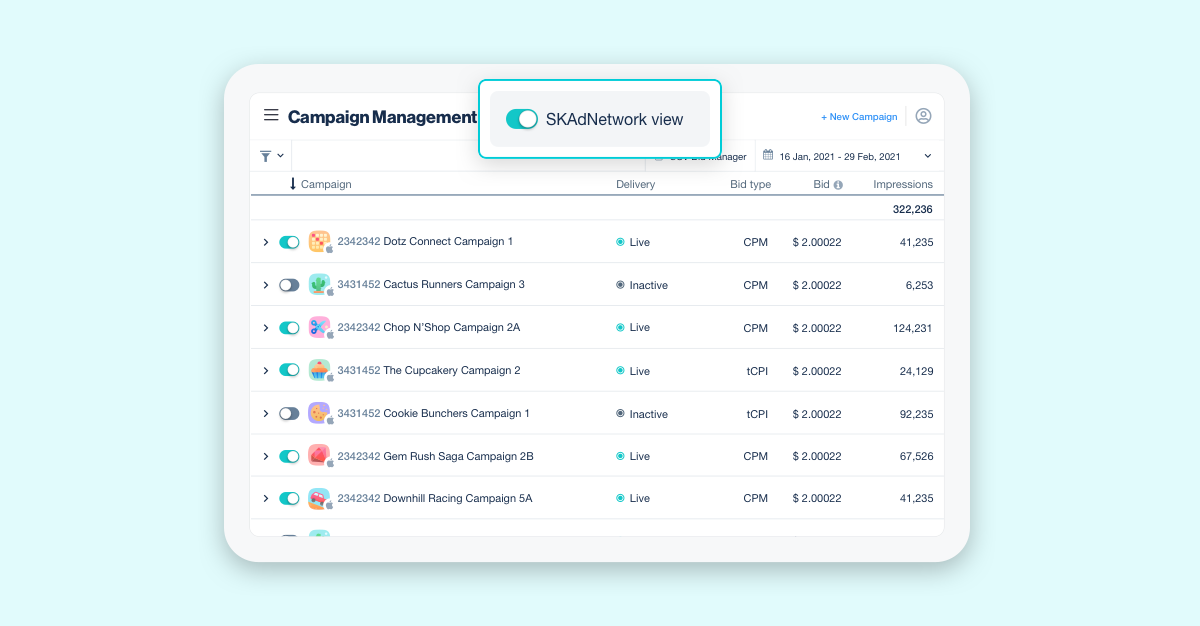 Get SKAdNetwork install data from SKAN postbacks and view your campaigns' performance directly on the Campaign Management page. Turn on the SKAdNetwork view toggle to switch from the traditional view of all your UA campaigns to only the data for campaigns on iOS devices.
Watch the how-to video.