Invoices and Payment History
On the Payments page, you'll see an overview of your past and pending payments, and your revenue from ironSource Network.
You'll get an email from our finance team notifying you when an invoice is ready for your approval. Once the invoice is sent, make sure you log into your account to approve it within 48 hours. If you don't approve it within that time frame, the payment will be resubmitted for the next payment cycle.
To navigate to the Payments page, click your avatar in the top right corner. Then, select Payments.
In the Invoices tab, you can view your details on your processed and pending invoices:
Invoice number
Description:

The activity this particular invoice covers

Amount
Due date:

The date the invoice is due for approval for this payment cycle

Payment date:

The date the invoice was processed

Status:

Whether you've been paid for this invoice, or if it's pending
Click the icon in the column furthest to the right to download an app-level summary of the revenue included in that invoice. 
You can also download a summary of your entire invoice history by clicking the spreadsheet icon.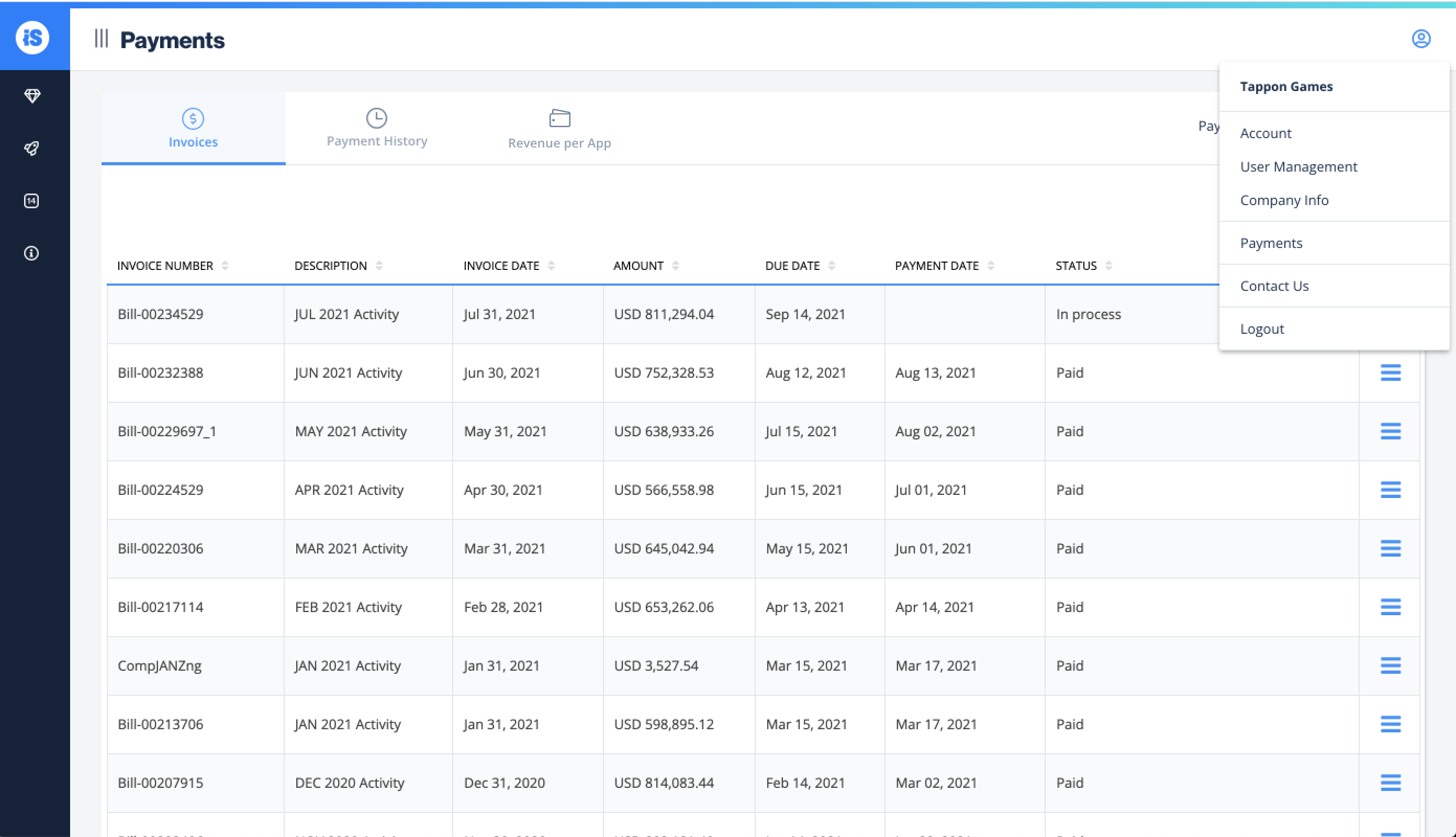 In the Payment History tab, you'll see details on all processed invoices:
Approval date
Amount submitted
Payment method
Status
Click download confirmation to download a detailed report on each invoice that includes your account's bank info.
In the ironSource Network tab, you'll see how much revenue each app has generated from ironSource Network.