How to add an app to your account
To monetize and promote your apps with ironSource, you'll need to add your apps to your account.
Follow these steps to add an app.
Step 1: Add your app URL
Log in to your ironSource account. From the top right corner, click New App.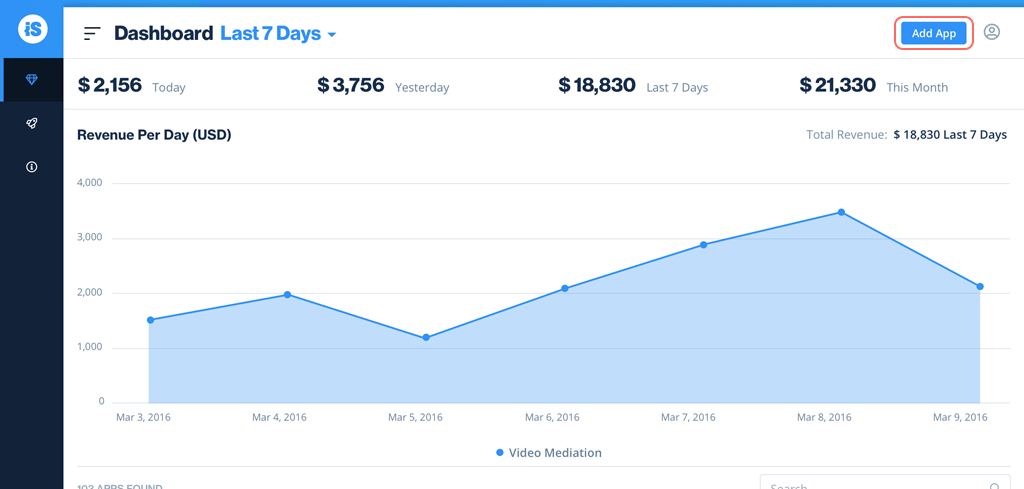 If your app is live in the App Store or Google Play, add the URL. Then, click Import App Info. Your app's name and category should appear automatically. In case any field is missing info, simply fill it in.
If your app isn't live in the App Store or Google Play, you can use a temporary app name and update this information later.
Step 2: Duplicate settings or create a new setup
Select whether you'd like to configure this app from scratch or duplicate the setup from another app in your account.
Duplicating the setup from another app will apply the same settings for COPPA and CCPA and ad units, including placements, capping, and pacing. However, server-to-serve callback settings will not be applied. Learn more about configuring S2S callbacks here.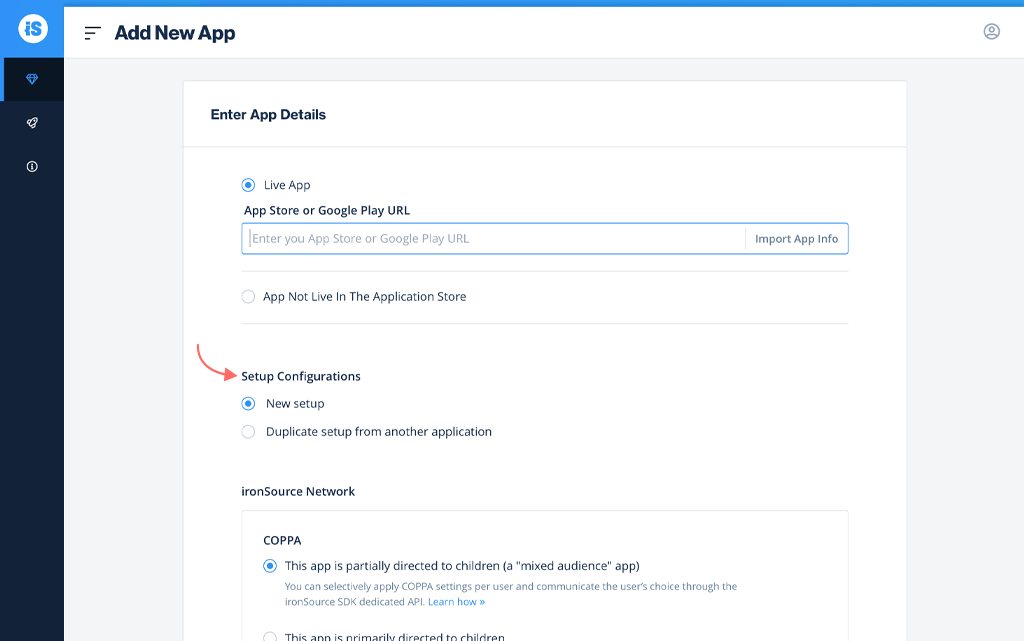 Step 3: Select COPPA and CCPA settings
Indicate if your app is directed to children by selecting the option under COPPA and decide how you'd like to comply with CCPA. Then click Add App. 
Learn more about COPPA here and CCPA here.
Step 4: Select your ad units
Now select the ad units you want to display in your app. Choose from rewarded videos, interstitials, offerwall, and banner ads. You can activate the offerwall once your account is approved.
Learn more about each ad unit here.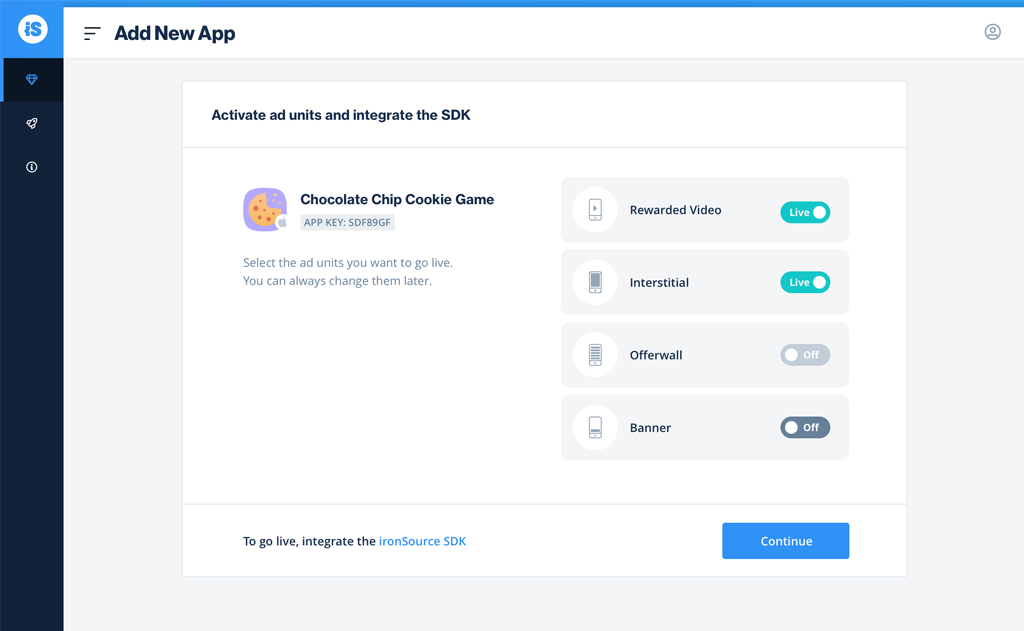 Step 5: Integrate the SDK
To get ads live in your app, you'll need to download and integrate the ironSource SDK. 
When you've completed your integration, go back to your dashboard and click Continue.
Step 6: Manage your ad units
You'll be taken to the Ad Units & Placements page, where you can manage your ad unit settings for the ironSource Network.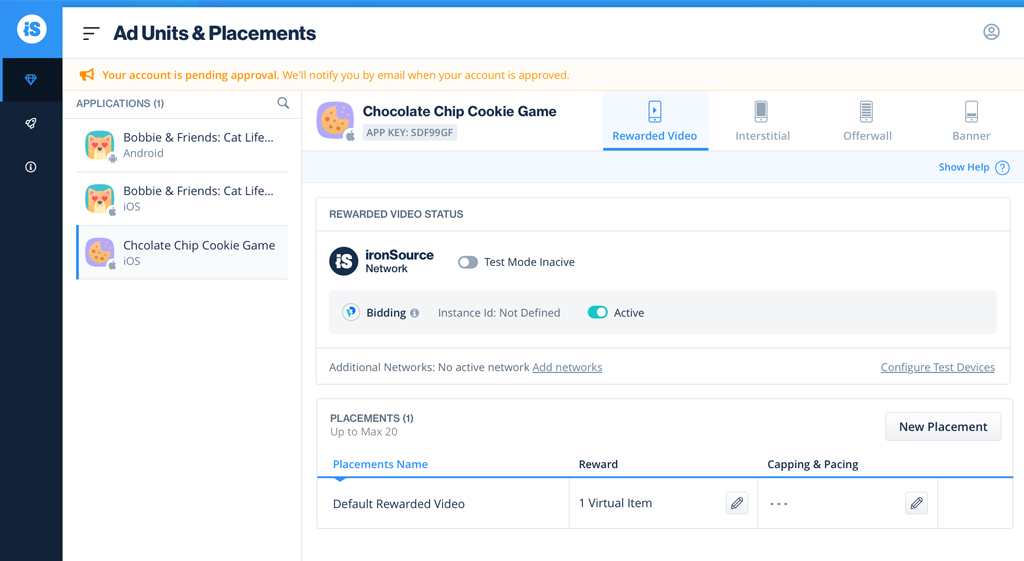 Learn how to set up each ad unit:
What's next
Provide your payment details, so you can receive payouts from ironSource. Learn how
Set up in-app bidding to maximize your ad revenue from a real-time auction. Learn how
Get more guidance on adding an app to your account in this video tutorial.