Report ads
Ad Quality enables you to report problematic creatives to ad sources directly from the Creatives page. A notification rule is then automatically created, so you'll be notified by email if reported ads reappear in your app. 
Creatives page
Report creatives to ad sources in bulk or individually when you click on a creative to review it in depth.
Bulk reporting
Step 1
Check the box next to each creative you want to report, and a floating toolbar will pop up at the bottom of the screen with the number of creatives you've selected. On the banner, click Report creatives.

Step 2
The creatives you selected will appear in a report template, divided by ad source. To send a report, select an ad source and add your point of contact's email address. The report will be populated with creatives only from the selected ad source.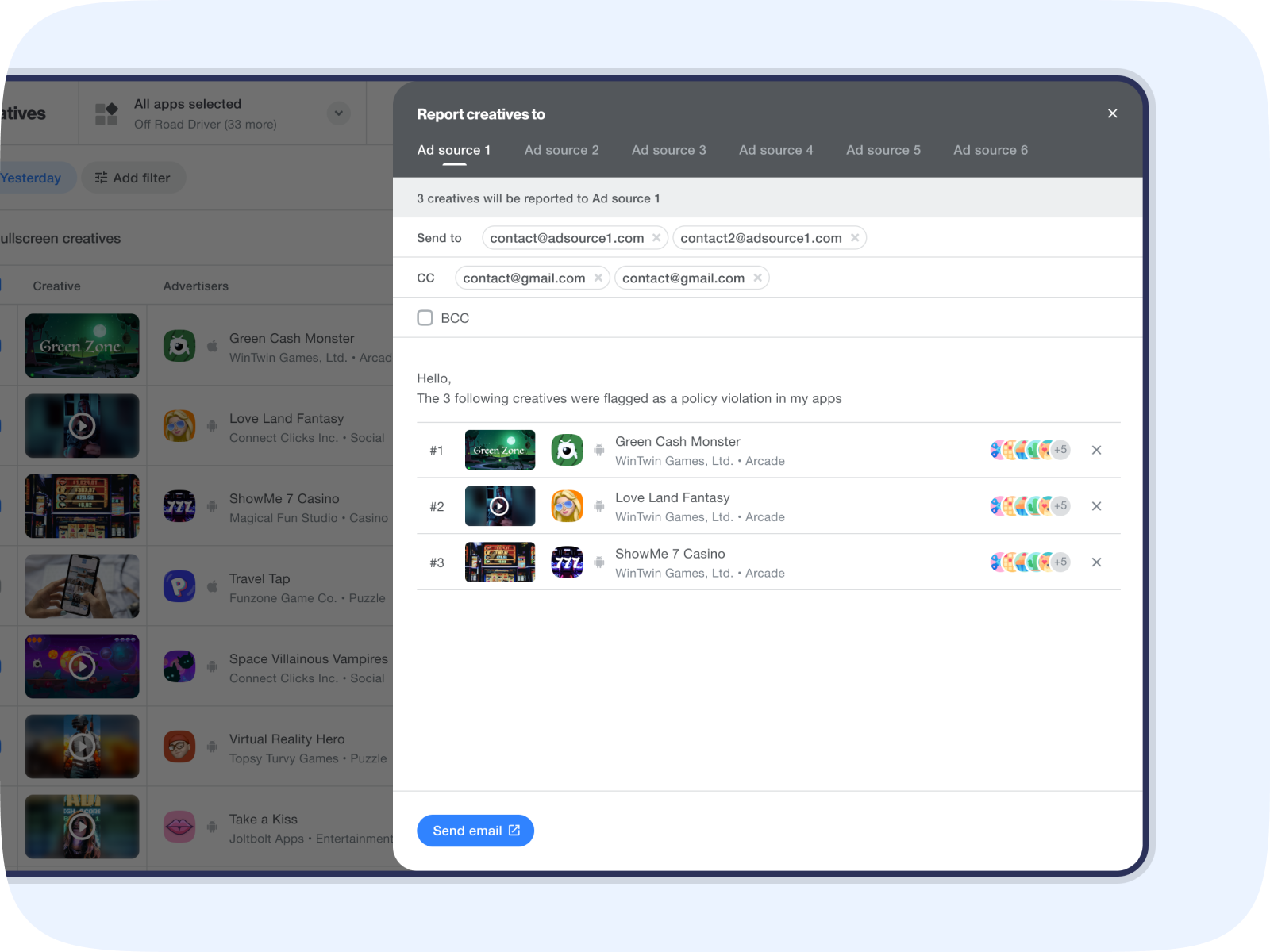 Step 3 
When you click Send email, your email client will automatically open so you can send the report. 
Any time you review a reported ad, you'll see a red badge with the time and date you reported it.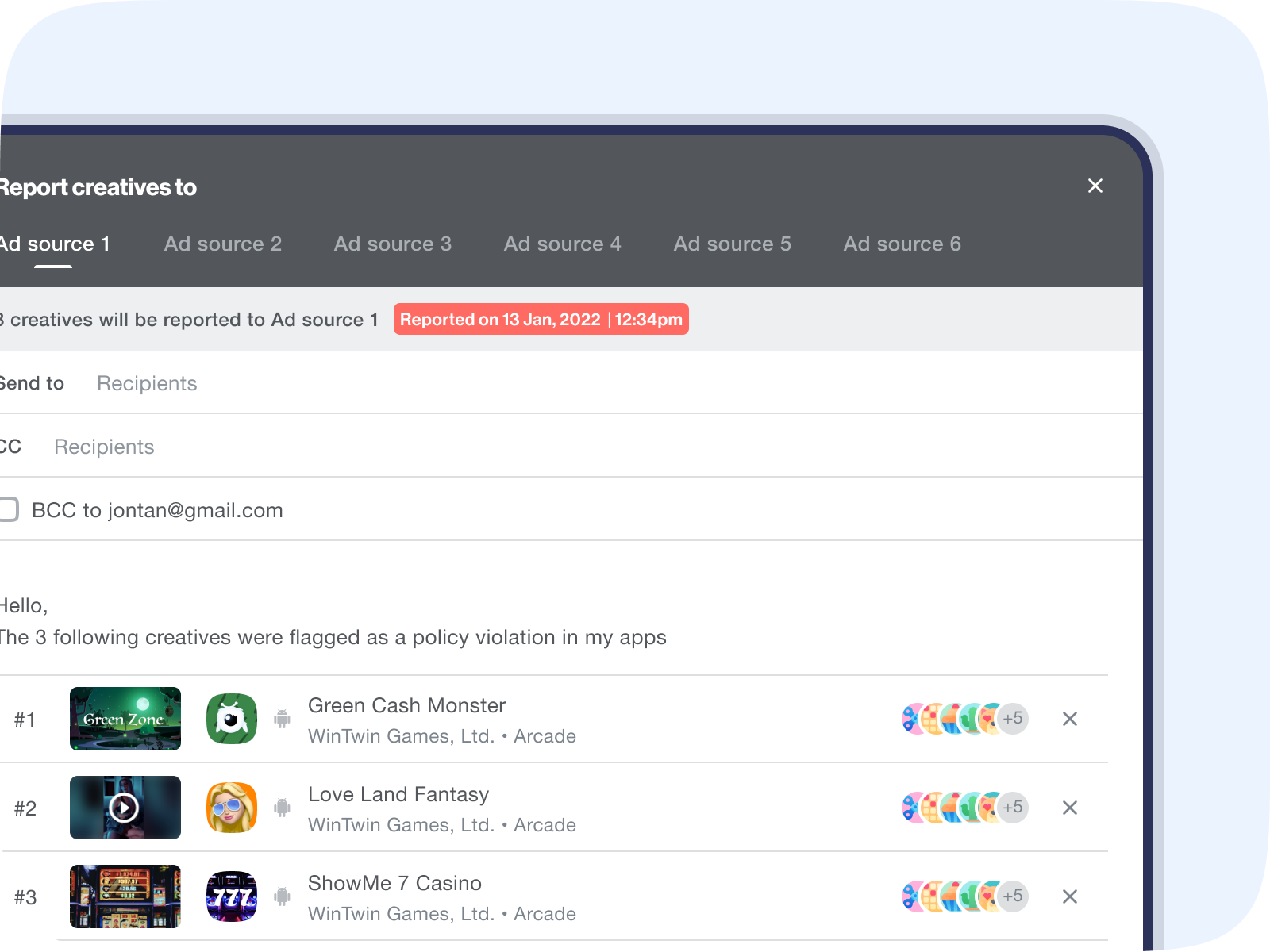 Report individual creatives
When reviewing an individual ad, click the Report Creative button to report it to the ad source. The steps are then the same as reporting creatives in bulk.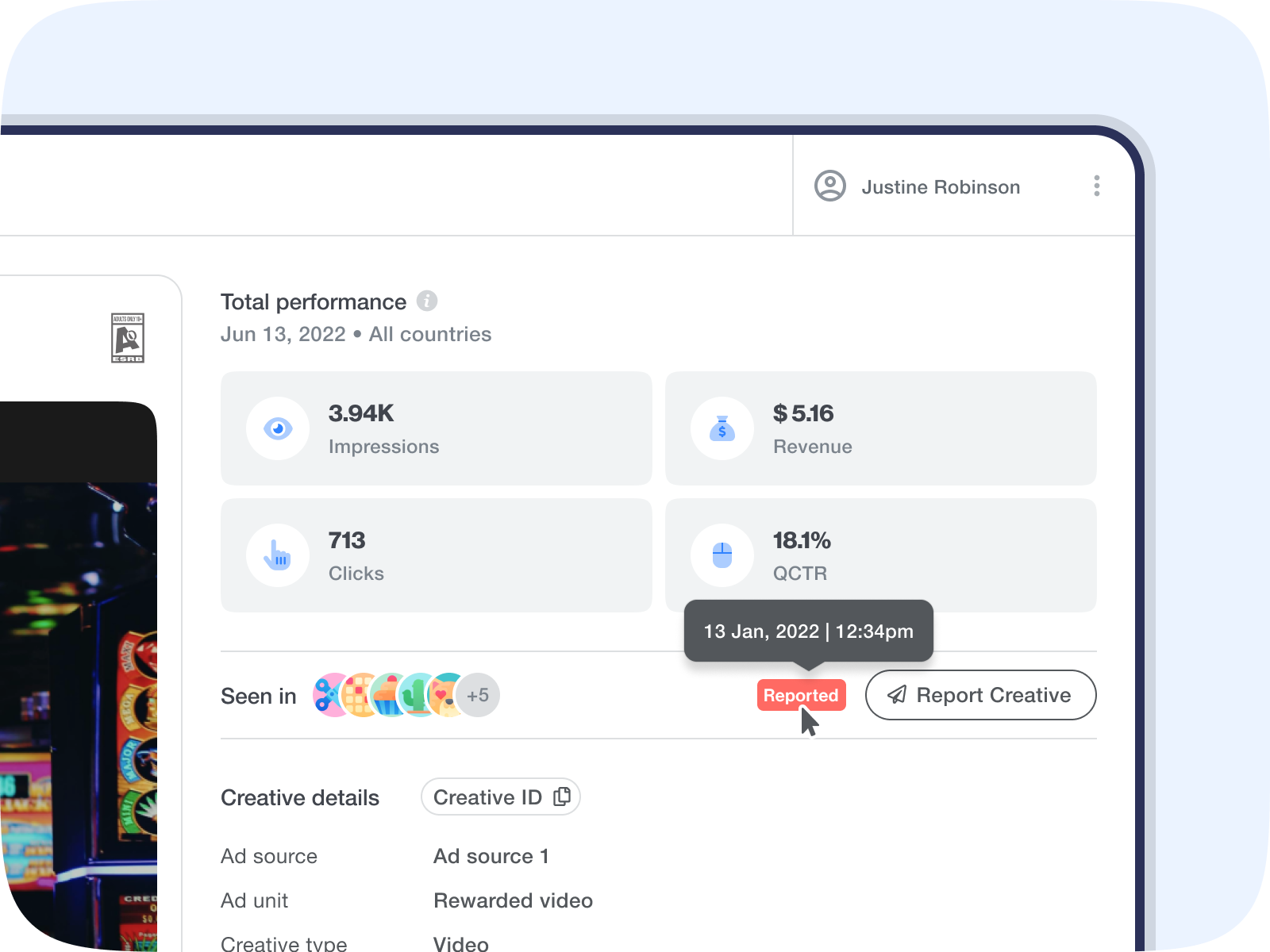 Rules and Notifications pages
When you report an ad, a rule will automatically be created, and you'll be notified by email if the ad reappears in your app.
Learn how to manage the rule's setting here.