User journey
Review the ad flow a user experienced to help you handle user support tickets concerning a creative and improve the user experience. The user journey timeline enables you to see and review all the ads a user saw in the last 30 days and report problematic creatives to ad sources.  
Step 1: Navigate to the user journey page 
The User Journey page is accessible from the left side menu under Monetize, then Ad Quality.
Step 2: Apply search criteria 
At the top of the user journey page, select the app that you want to investigate.  
Next, enter the user ID of the user who opened a support ticket and hit enter. This ID is the proprietary user identifier that you set up when you integrated the Ad quality SDK.
By default, you'll see ads shown to a user for the last 3 days, but you can select any time frame within the last 30 days by clicking on the calendar drop-down menu. If you know the creative and ad unit type, you can also select them from the relevant drop-down menus. 
Step 3. Investigate the timeline 
The user's journey timeline shows the creatives a user saw in the time frame you selected.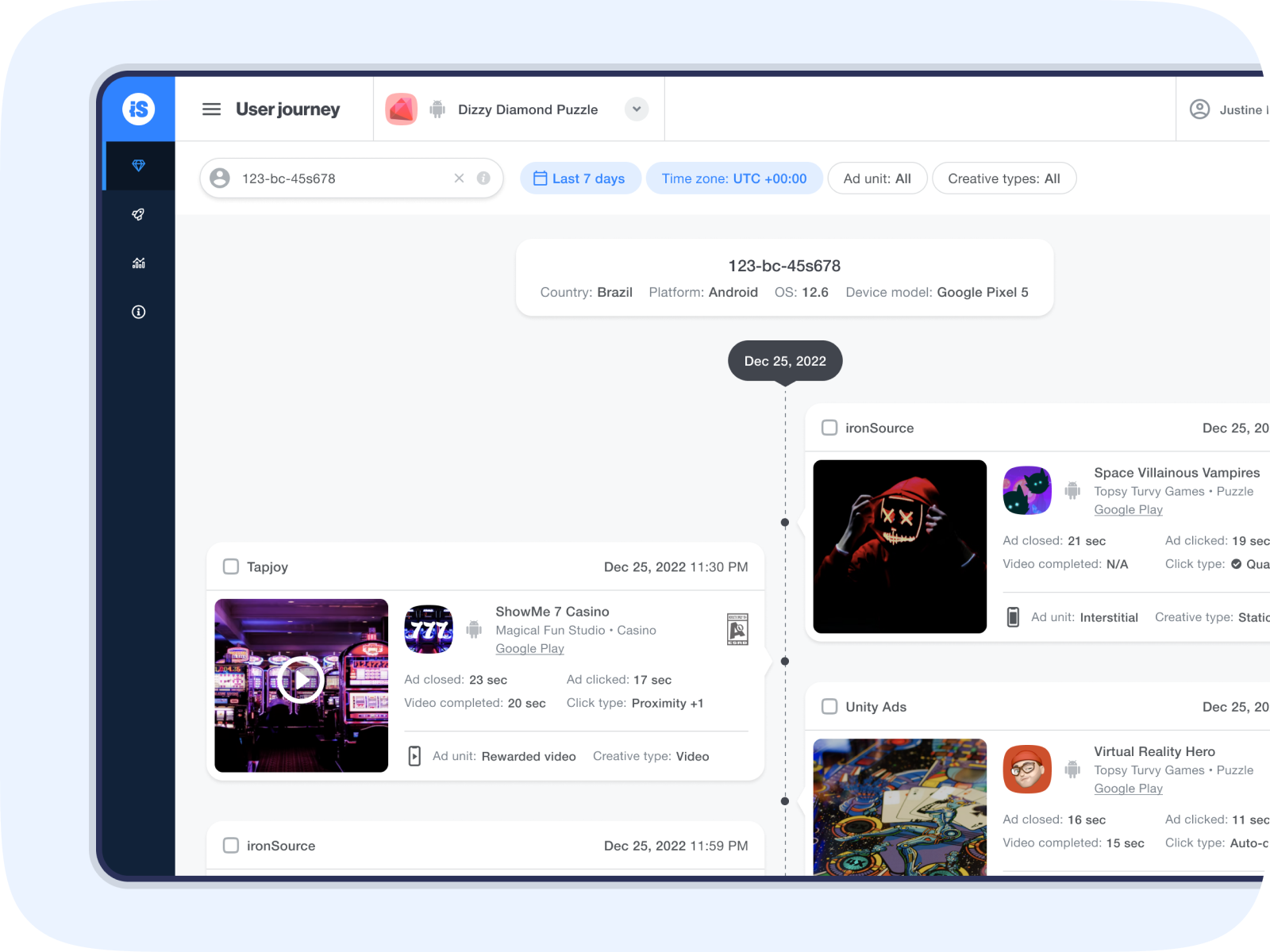 For each creative, you're can see the following: 
Date and time

Ad source

Reported tag (for creatives that have been reported to an ad source)

Advertiser info

Title

Logo

Platform

Developer

Store link

Content rating

Ad unit

Creative type

Ad closed (Time it took for the user to close the ad)

Ad clicked (Time it took for the user to click on the ad)

Video completed (Time it took for the user to watch the entire video)

Click type (proximity click, Qclick, auto click, and early click)
A full list of metrics and definitions can be found in the  Ad Quality Glossary.
Step 4:
Review creatives
Review an ad on the timeline by clicking on the creative image box. This will open a modal where you can interact with the creative to get the full user experience. Click on View insights to be taken to the Creative overview page for additional insights like impressions, churn rate, and more.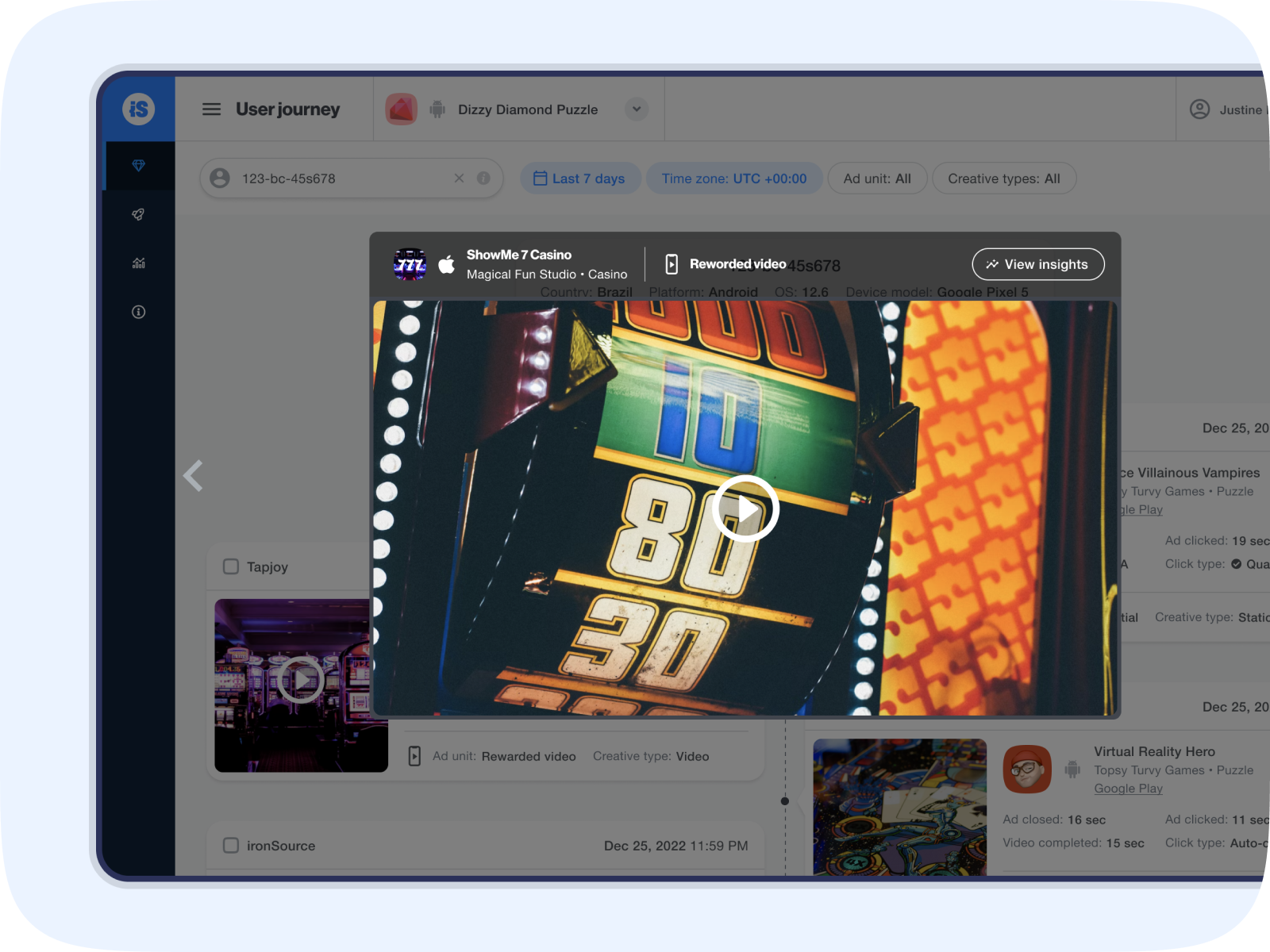 If you find a creative to be problematic, you can report it to ad sources by clicking the check box. Learn more about reporting ads here.