Cross promotion
Cross promotion is an essential part of any app developer's marketing strategy to help grow newly launched apps while maintaining users in their portfolio.
The cross promotion solution from ironSource enables app developers to run cross promotion using the full capabilities of a user acquisition and mediation platform.
For user acquisition, run cross promotion campaigns just like any other UA campaign, with CPI bids, ROAS optimization and smart data science delivery. For monetization, the cross promotion bidder runs on ironSource's in-app bidding solution, which sells your advertising inventory in an automated auction.
⚡ Before you start
Check that your application is using the supported SDK version. For rewarded video and interstitials, support is available from SDK 6.18.0+
To enable cross promotion bidding on your account, reach out to your account manager.
Setup
Step 1: Navigate to the SDK Networks page
Go to Monetize ➣ Setup ➣ SDK Networks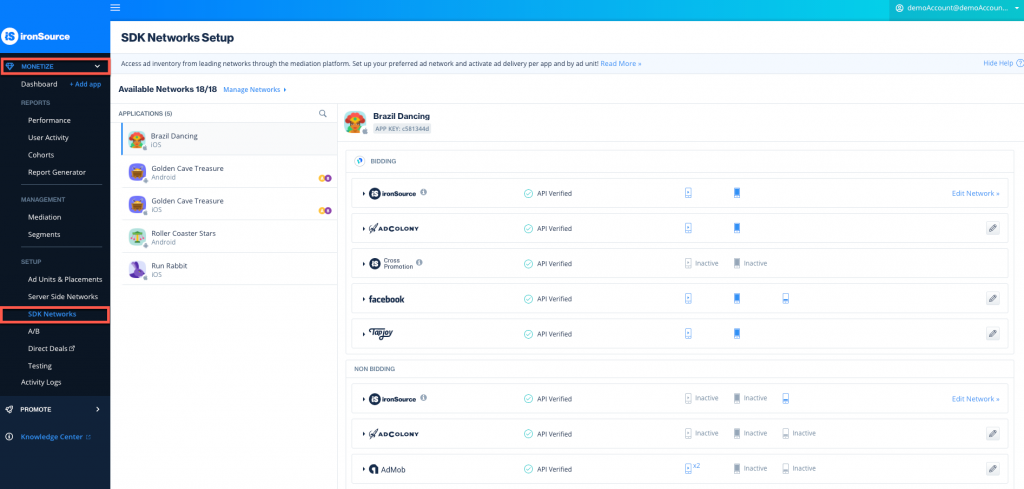 Step 2: Activate the Cross promotion bidder
Activate the cross promotion bidder on the selected app and ad unit. All active cross promotion campaigns from your UA account will deliver only to the dedicated cross promotion bidder for the chosen app and ad unit and will not deliver on the ironSource network instances. This way, the same campaigns won't compete  under two different instances.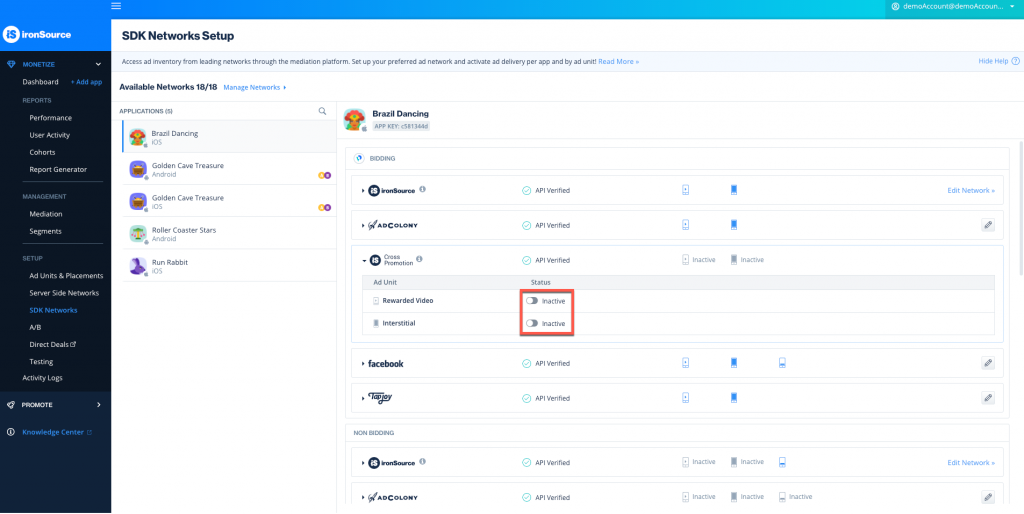 Done! You've successfully added ironSource cross promotion bidder! Moving forward, only cross promotion campaigns will deliver on the new cross promotion bidder.
To learn how to set up cross promotion campaigns, read the campaign setup article.
Monitoring and reporting
When the cross promotion bidder is activated, it will appear in the bidding section within the mediation management page of the selected app and ad unit: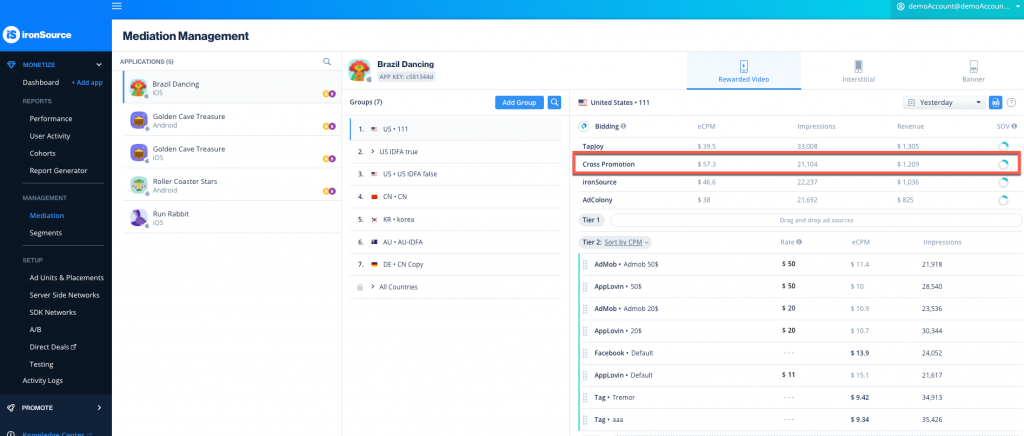 The cross promotion bidder will also be visible on the performance and user activity reports with all metrics supported.
To learn how to run cross promotion activity effectively, check out the cross promotion best practices.